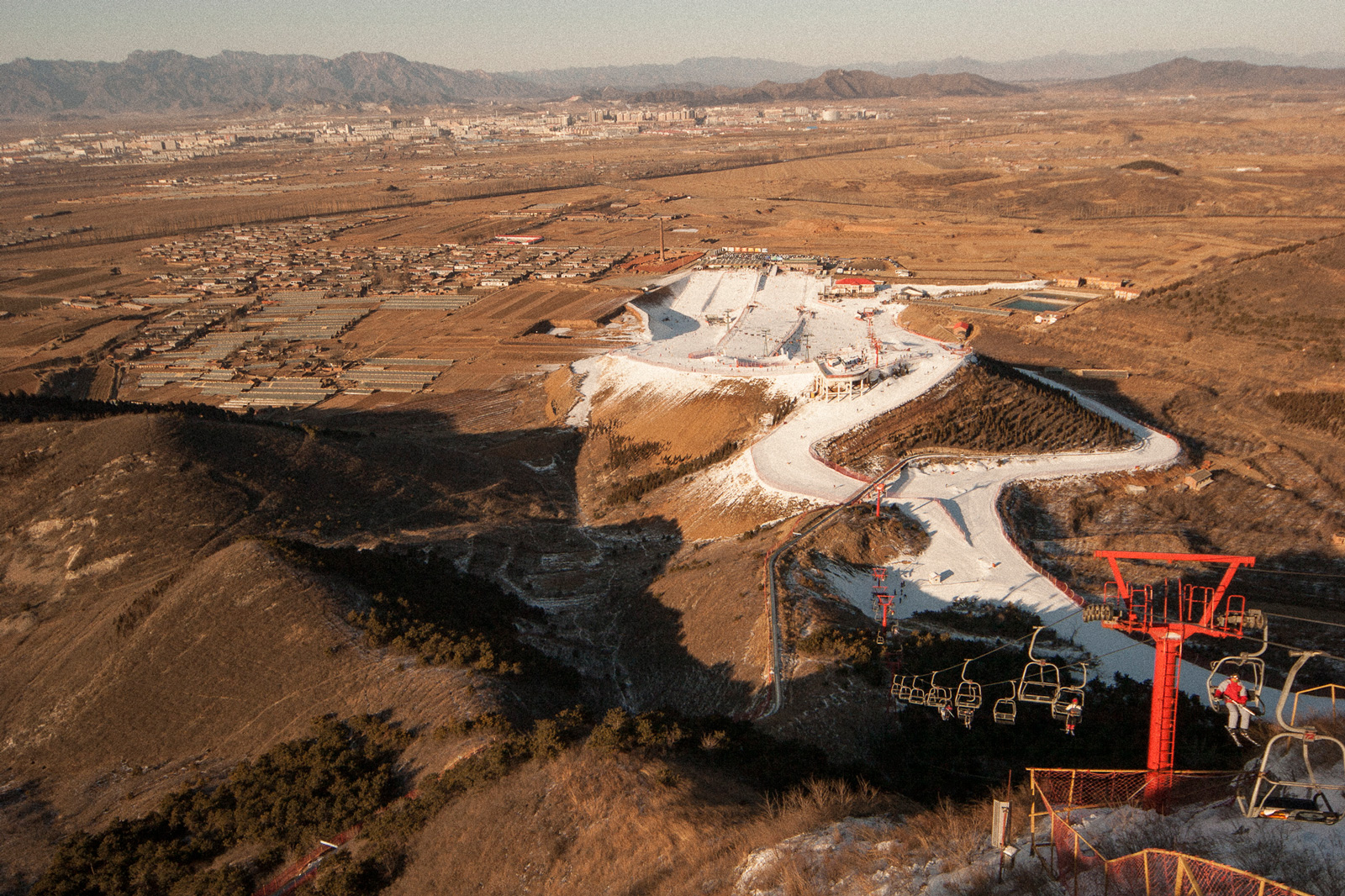 Nanshan, China
When my long time soul mate Steve Zdarsky moved to China and introduced Snowboarding to this huge country, it was only a matter of time to have a look and getting involved. This shot was taken at one of my first visits to Nanshan, a quite ambitious resort close to Beijing.
Steve teamed up with Marco Huang to start Mellowparks.cn snowparks – specializing in proper Snowboard parks. They started their quest in this resort, that is entirely made with artificial snow.
You can purchase this picture as an art print on Alpine Art.