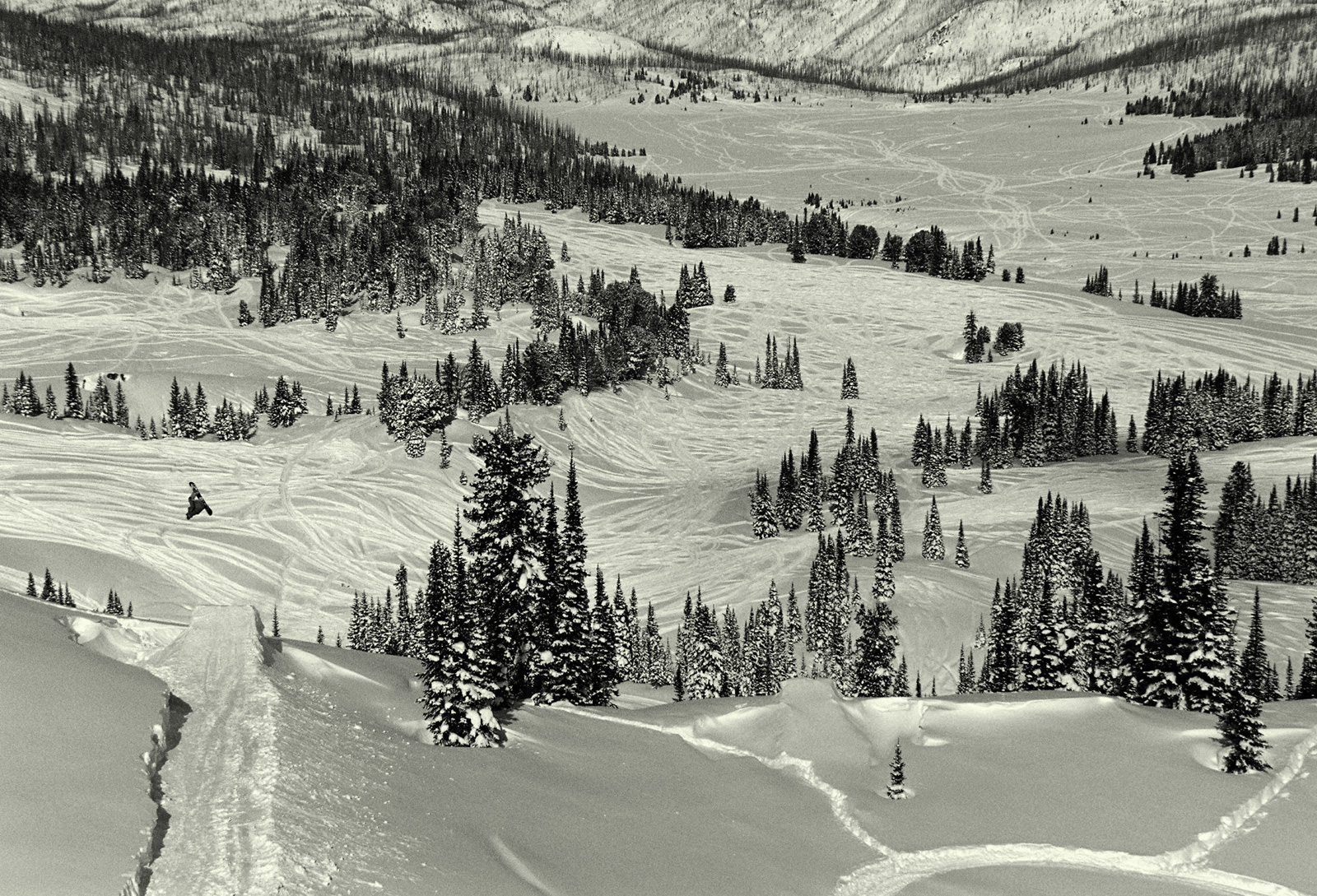 Sledneck Paradise, USA
This landscape was close to our base Cooke City, that is located directly on the border to the Yellow Stones National Park. The background got tracked by numerous sleds including our's. It's quite strange experiencing the great wilderness and at the same time hearing those noisy beasts dropping oil in a fragile environment and at the same time being dependend on it.
Danny Larsen pulled of his signature bs 720, as he got filmed for the Pirate movie relase called "Walk the Plank".
You can purchase this picture as an art print on Alpine Art.