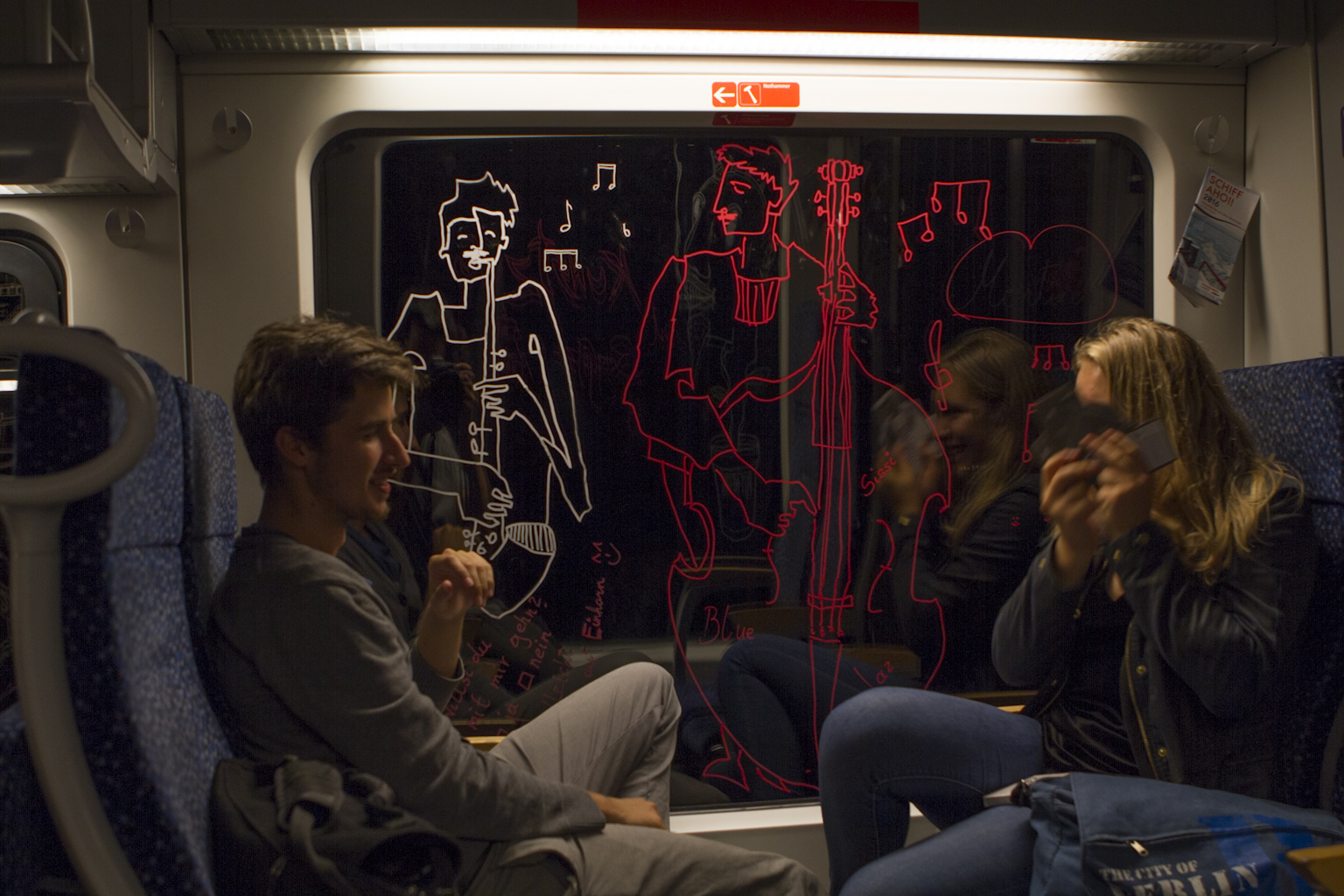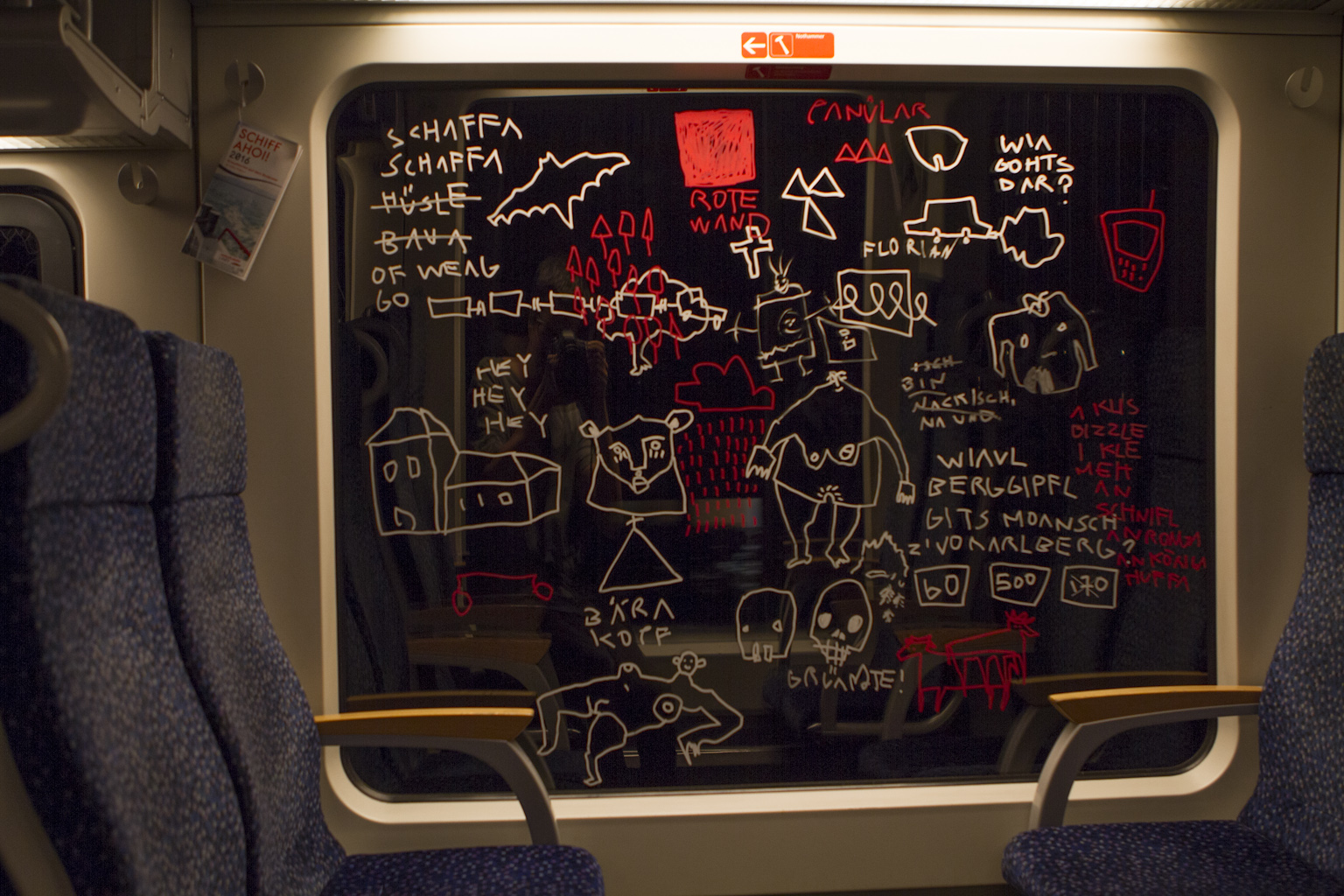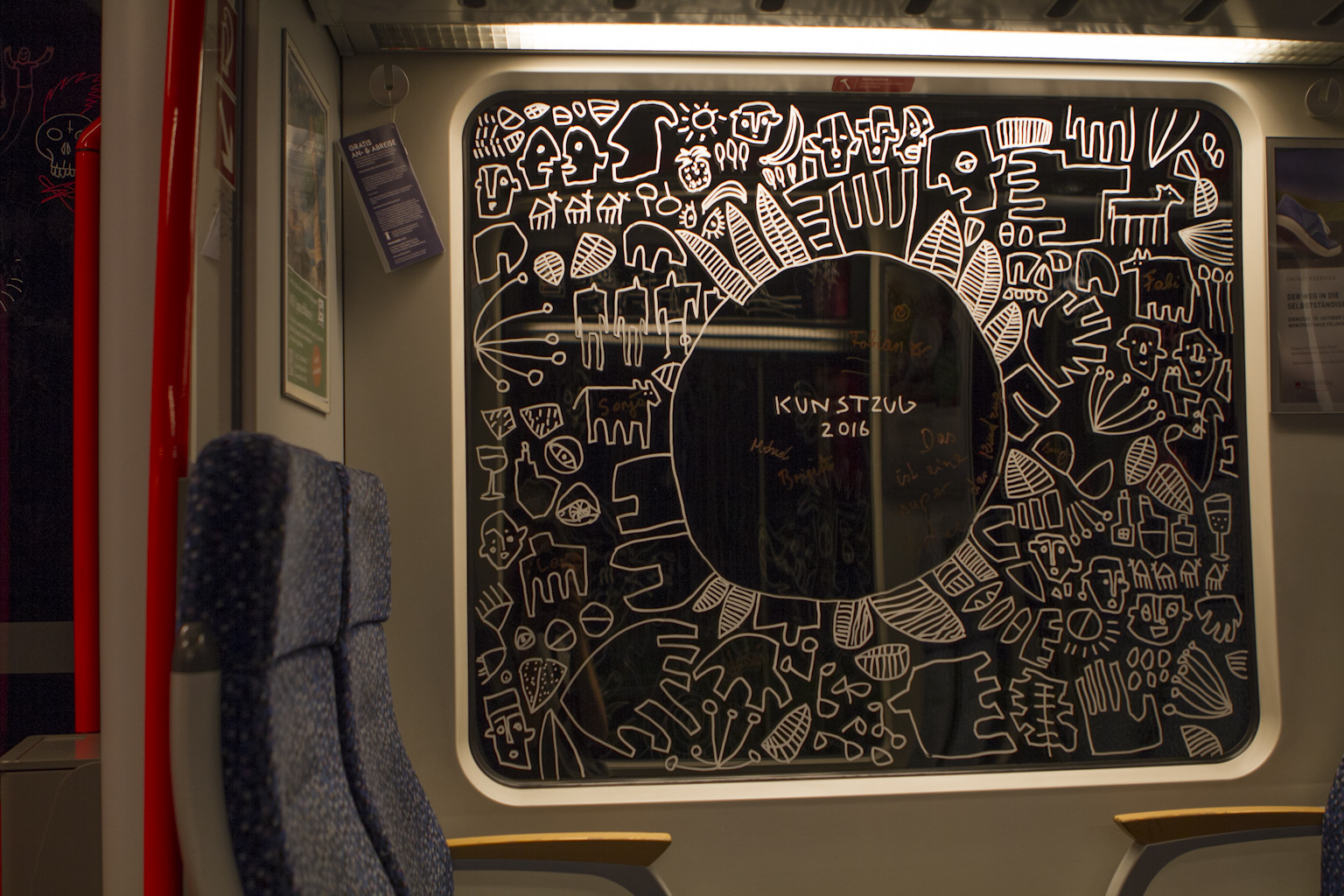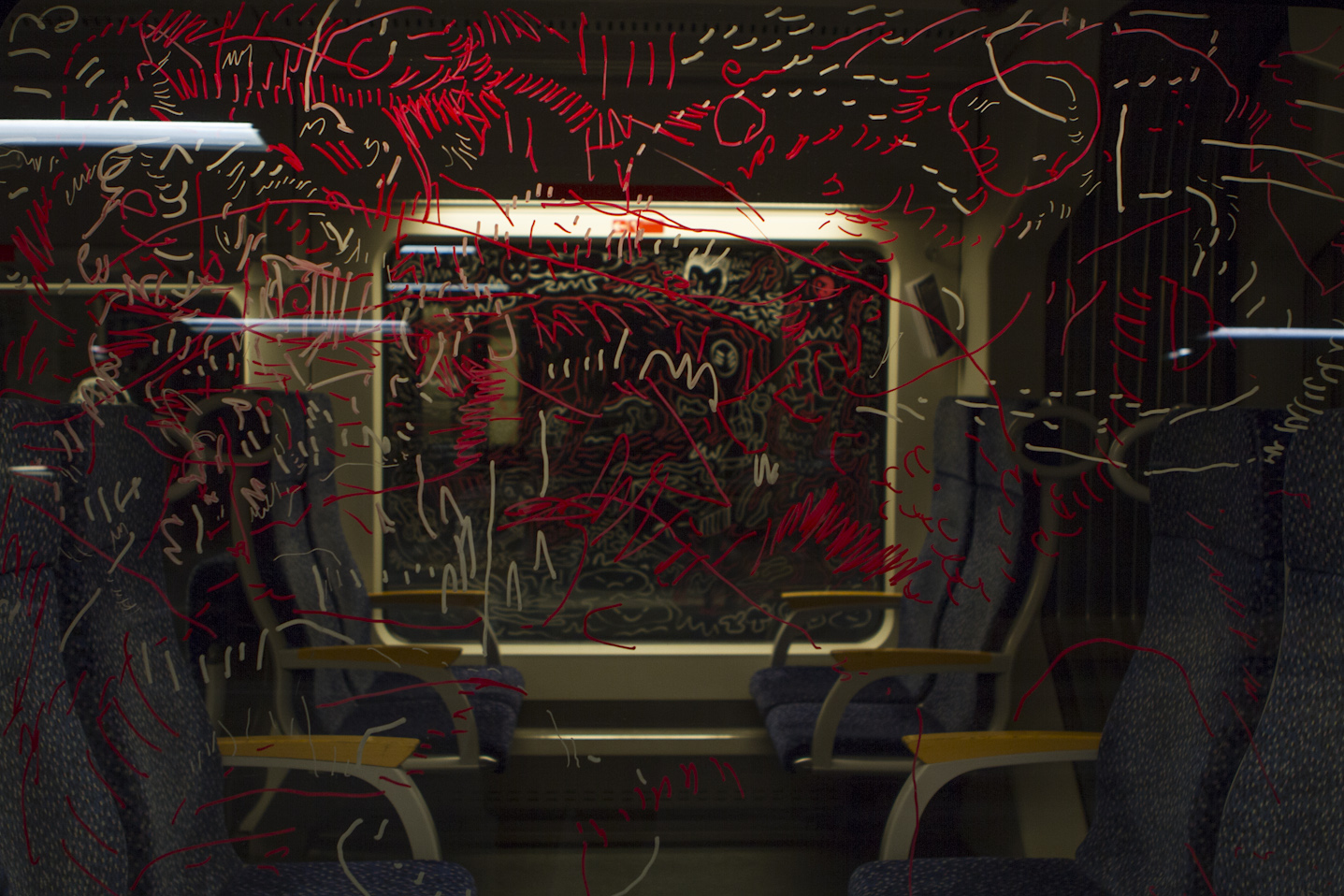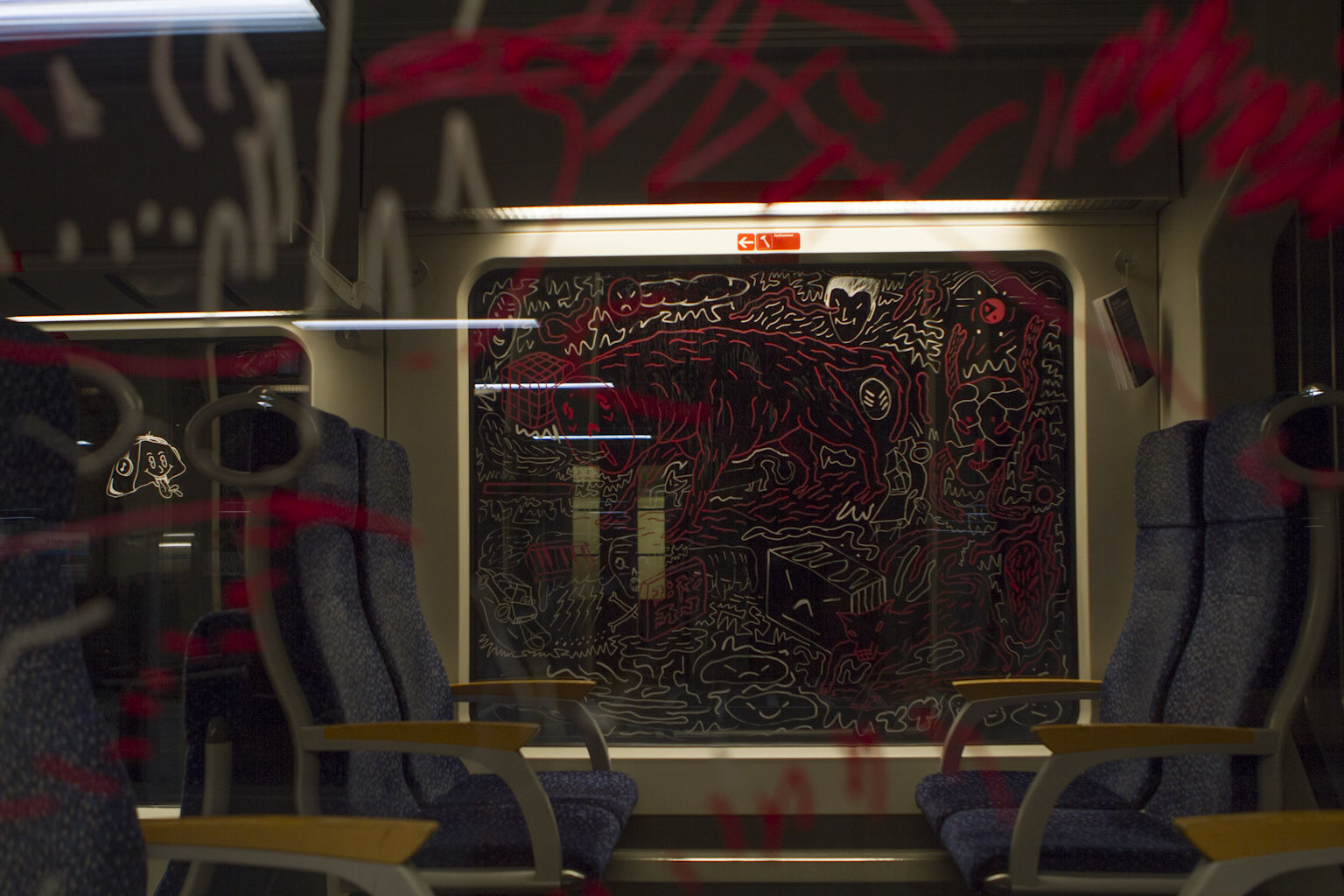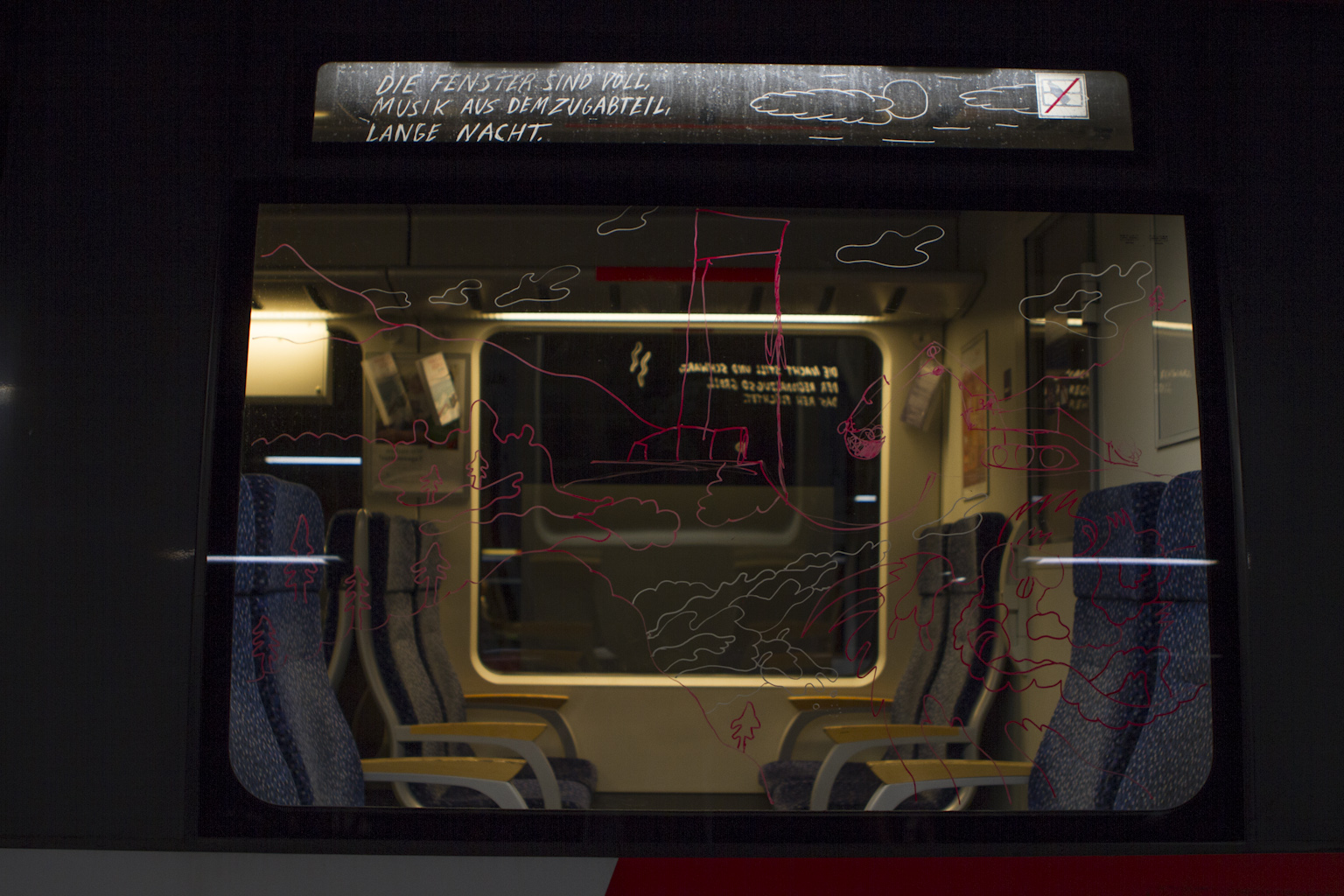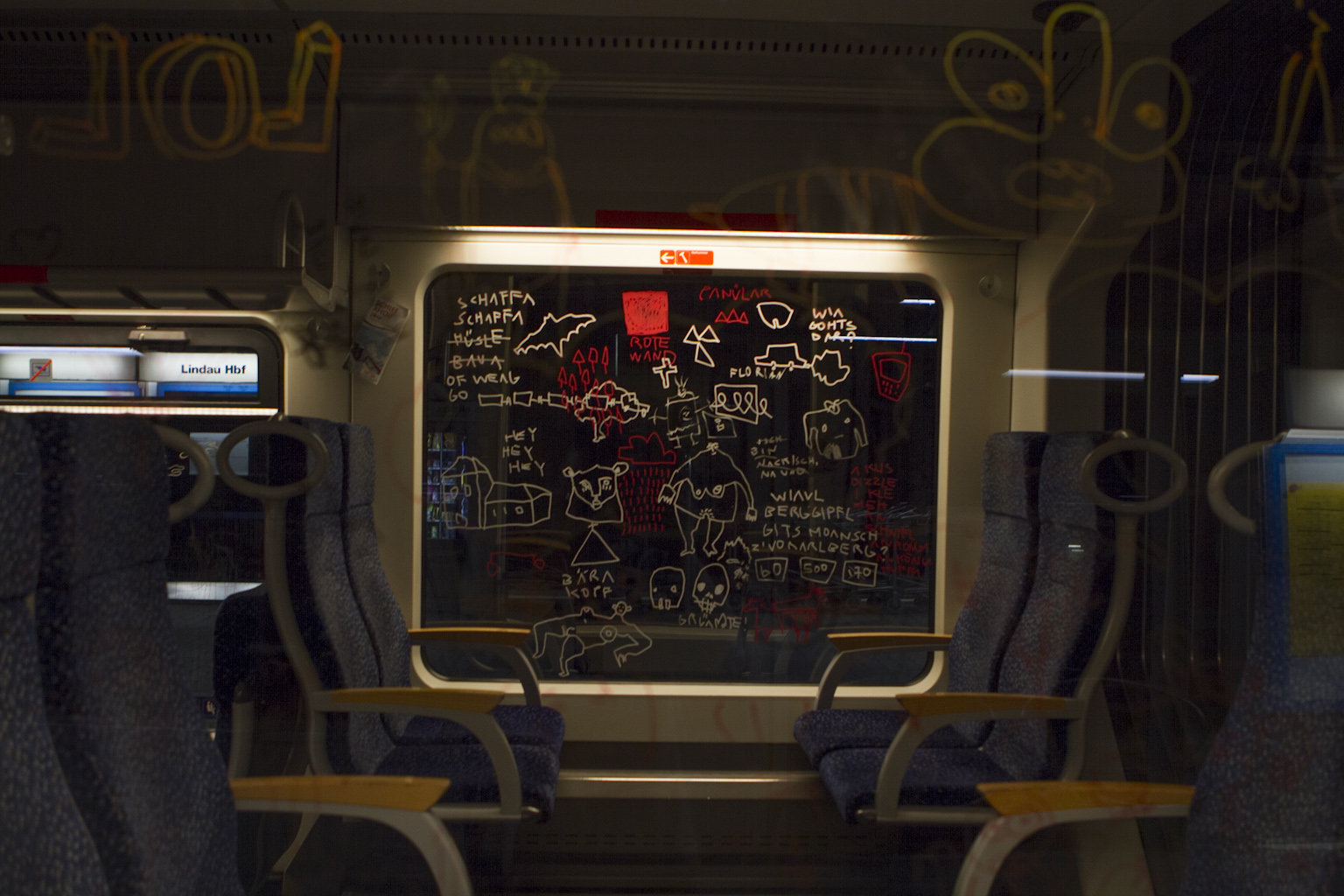 Kunstzug, pure valley
The annual Kunstzug was running between Bludenz, Austria and Lindau, Germany during the "Lange Nacht der Museen" in Oktober 2016. I got invited by ÖBB to come up with a concept to entertain the traveling crowd by involving teenage artists from BORG Götzis. My plan was to upgrade the window marker session with more artists from the Isolation Camp network as well as live music by i-sHiNe. The passengers could join the freestyle session and feel free to do whatever the wanted. Although we were meant to clean the windows straight after the 6 hour session, the ÖBB desided to keep the arty train running for another 8 days. My goal was to change the perception of a public environment by being involved in creation a scenario, where they're used to be passive. The feedback was positive all over.
We also took care of documenting it with this edit. I was coordinating the production as well as doing the titeling. Filmed and edited Pirate Movie Production, music supervisor Christoph Holzknecht, song "Irie" by i-sHiNe.