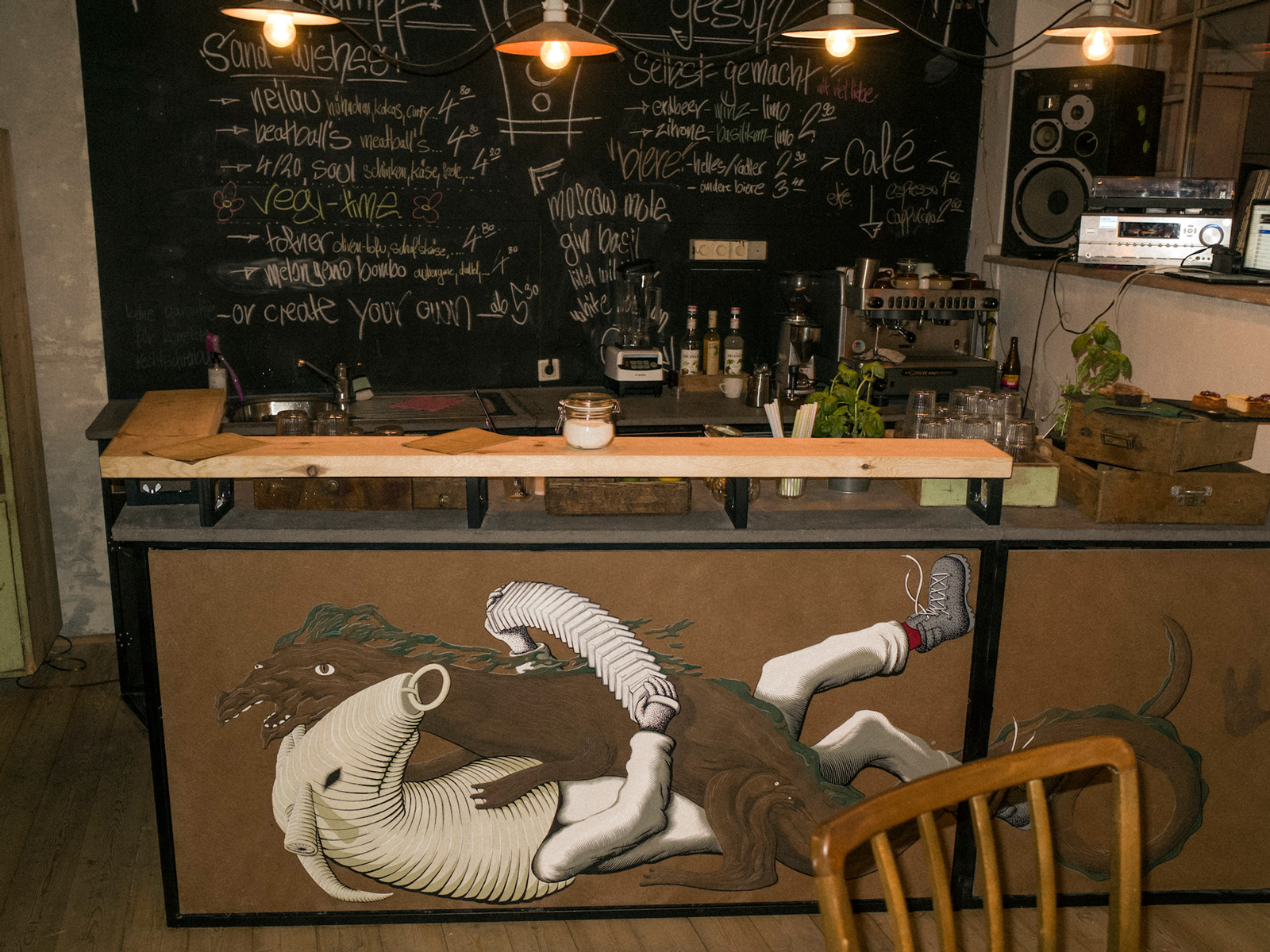 John Montagu, Innsbruck
There's a new place for sandwich lovers in Innsbruck called John Montagu. It's owners are the next generations of DIY board sport enthusiasts from all over the place. They're quite mellow and have a good vibe going.
Lukas and me were painting a scene into the scene called bar.