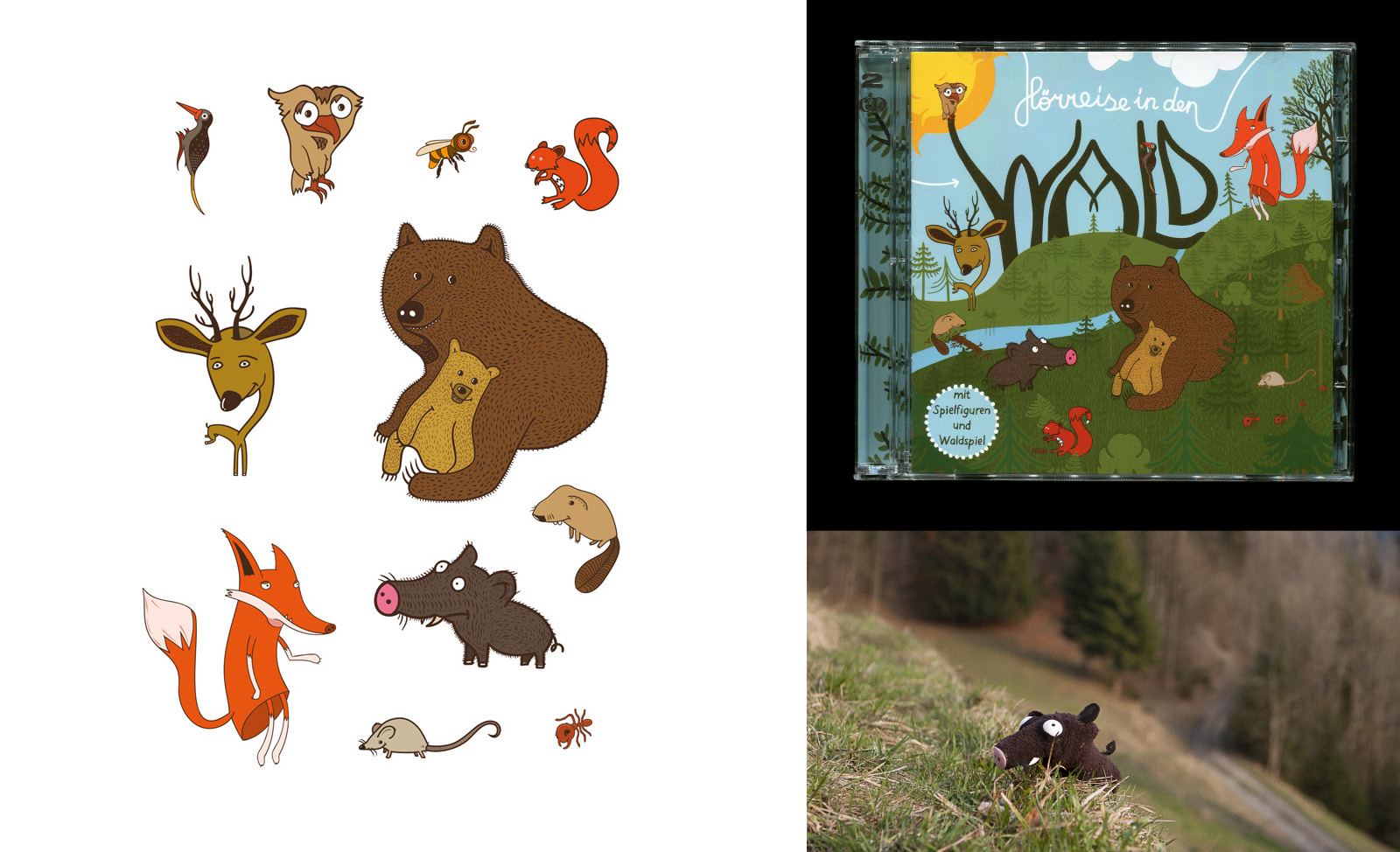 Hörreise in den Wald
This was my first job for the kids! Benny, who was closely connected to Innsbruck's Bäckerei szene wanted me to illustrate on his CD. The story called "Hörreise in den Wald" is all about the forest and it's animals. It should spark young kiddies interest for nature in general by lovely songs and stories for each illustrated animal.
I was pretty hyped to hear the great voice of Otto Clemens talk about my characters!