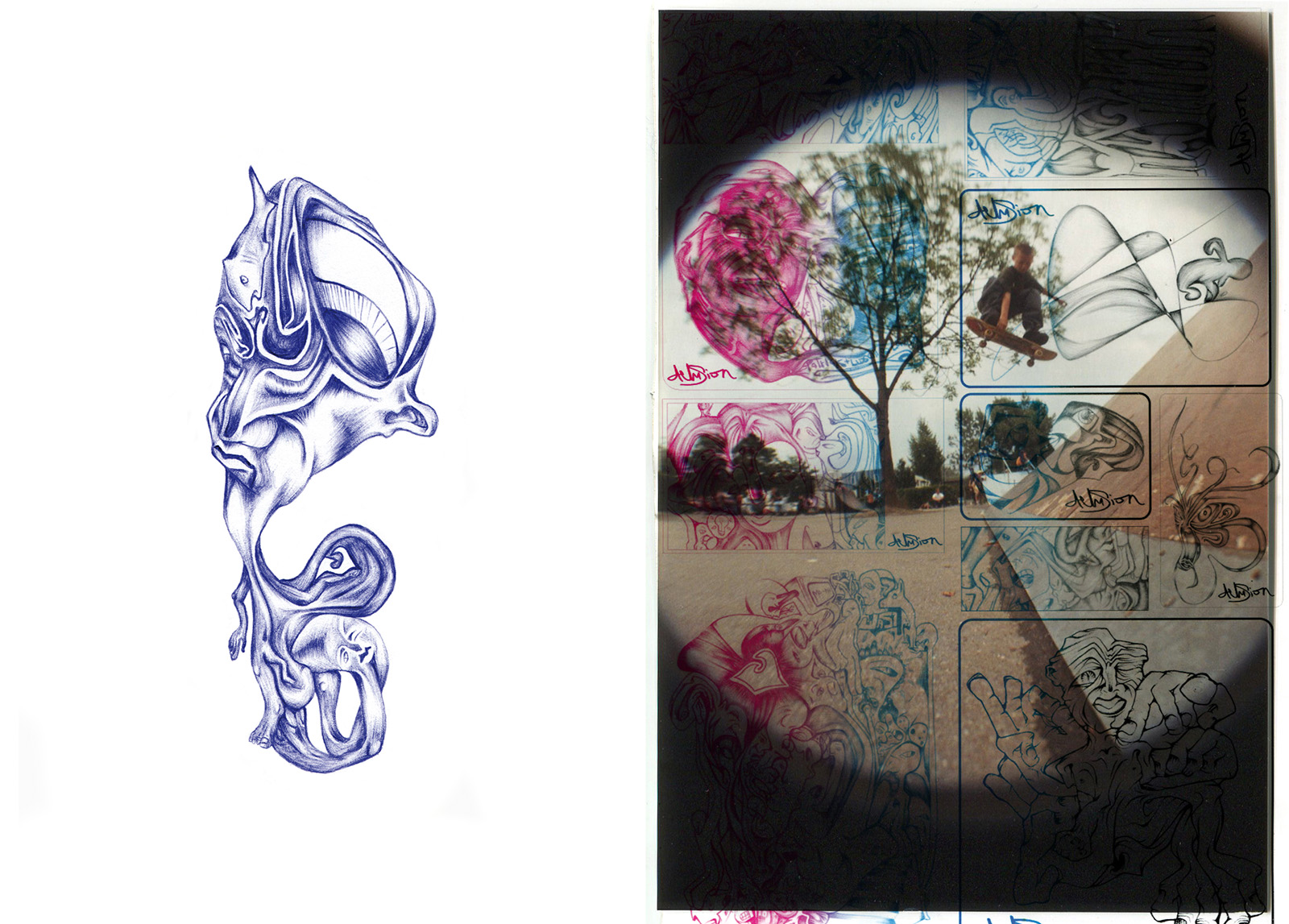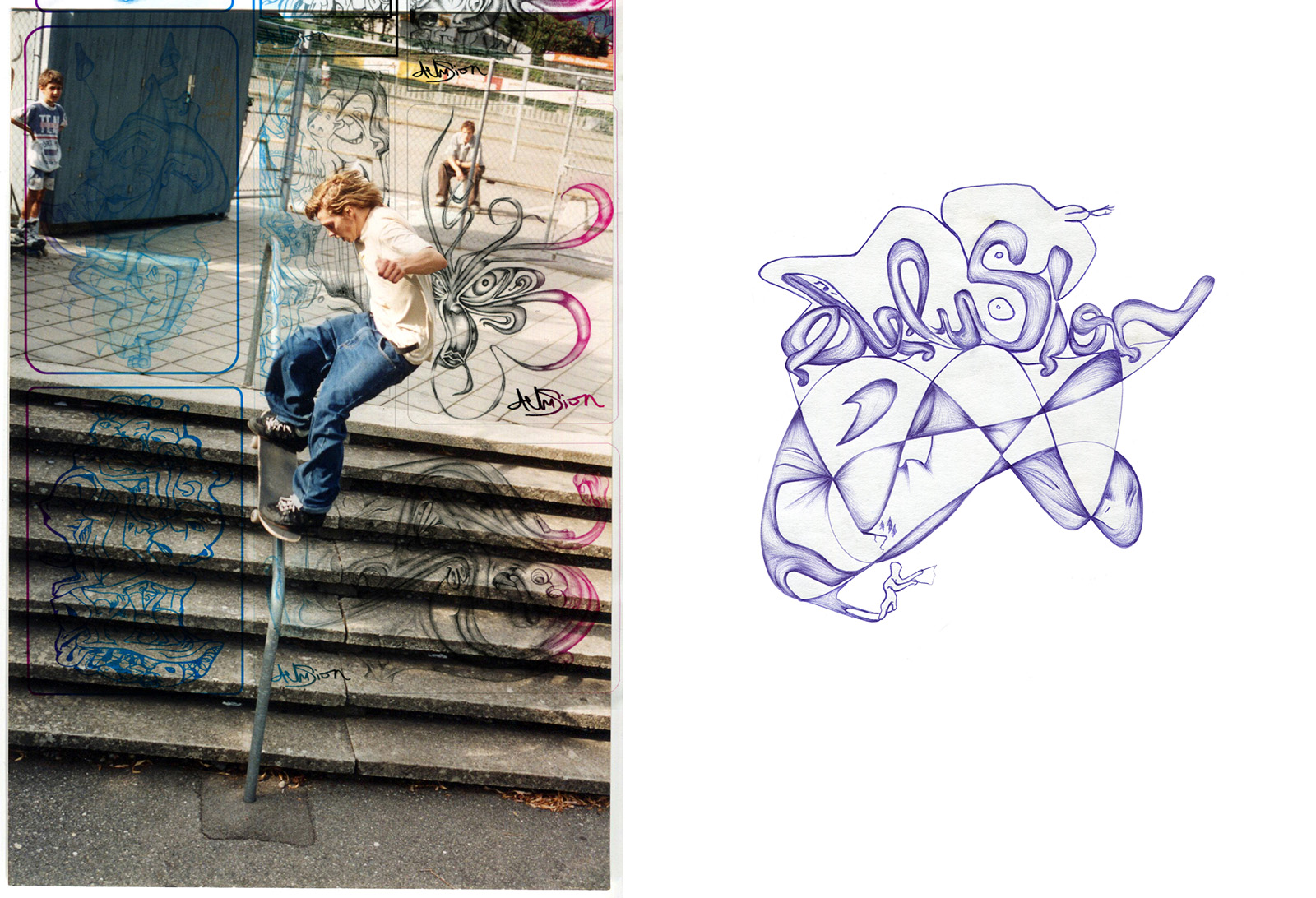 Delusion, pure valley
This was my first group project, while still being a teenager. Together with David Buchrainer, who I've met in school we tryed to run a small clothing brand for skateboarders/snowboarders in Vorarlberg, Austria. It was the first oportunity to play arround with illustrations, printing shirts and stickers, taking photos as well as organizing trips and parties for a bunch of rats from the pure valley.
It was the best way to grow up with a united mission, where everyone could do what he was living for.