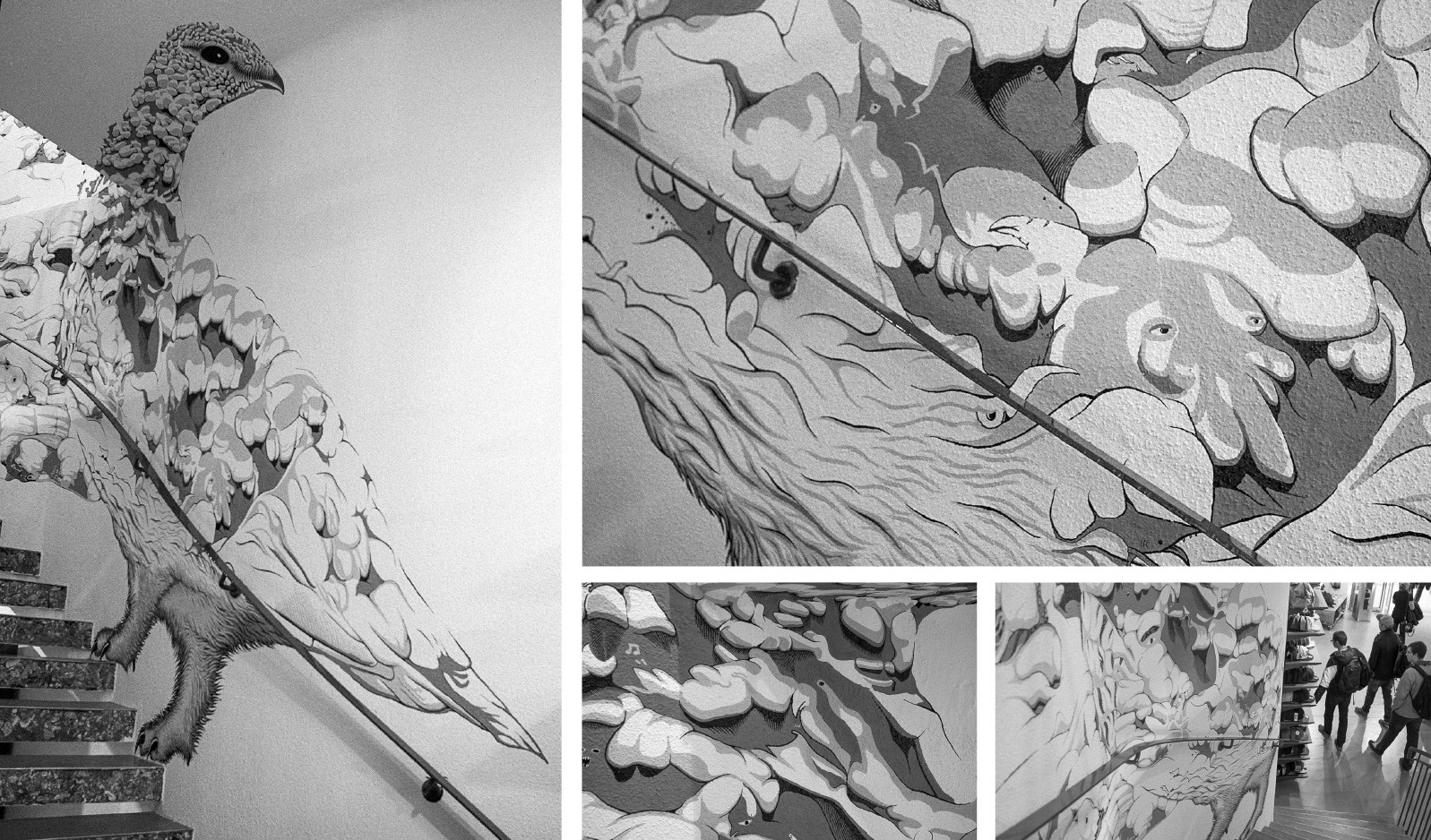 Blue Tomato Shop, Innsbruck
Blue Tomato is the main player when it comes to selling goods to boardsport enthusiasts in Europe. They not only run the biggest web shop, but also have stores in quite a few cities all over the place. Again it was the turn for Lu&Lu to add some natural flavor to this center of trade.
We stayed in grey scales, since products with all sorts of shiny colors would have battled the art work.